Wisconsin is seeing most of its construction employment demands growing in the finishing skills. Jobs such as carpet installers (+39.6%), floor sanders (+33.8%), and drywallers (+17.7%) are in heavy demand throughout the state. That being said, the job increase is a sign of construction growth which in turn has driven up the need for heavy equipment operators by +6.3%. There are over 7,500 HEO jobs in Wisconsin and their mean earnings in 2015 were a respectable $55,820. Wisconsin may be known as more of a rural area, but projects in the planning phase such as the $36,000,000 Stage Coach Apartments in Middleton proves there is a need for heavy equipment operators moving forward.
---
Local 139 M Heavy Equipment Operator Training School
Local 139
W11584 State hwy 21
Coloma, WI 54930
(715) 228-4911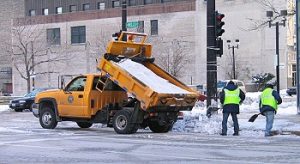 The Local 139 M Heavy Equipment Operator Training School is a facility with a variety of training courses and certification classes to help construction workers stay skilled and advance in their construction careers. There are basic courses designed to help those starting out, as well as advanced courses for those looking to get an edge in the growing industry.
At the Local 139 Heavy Equipment Operator Training School, students can learn a mix of stationary and hauling equipment, gaining hands-on experience with cranes, dozers, excavators, graders, pavers, and more. They will also learn the rules and regulations of public construction projects and earn certifications in the business of the construction industry.

Associated Training Services
Associated Training Services
7132 Elder Lane
Sun Prairie, WI 53590
(800) 383-7364
Email: admissions@operator-school.com
Website: https://www.operator-school.com/
At Associated Training Services, Sun Prairie locals can attend the Heavy Equipment Operator Training course, which offers programs in industry-approved machine operation techniques. Students who enroll in the program will gain hands-on experience with backhoes, bulldozers, wheel loaders, skid steers, scrapers, excavators, road graders, articulated haul trucks, and all-terrain forklifts.
Participants will get further opportunities to learn about grade reading, safety practices, soil differences, site layouts, and laser levels for a more advanced understanding of construction projects. Maintenance and repair exams will be given and certifications granted upon completion of the course. The program focuses on encompassing every area of knowledge that the construction industry is seeking out in potential future employees.

VISTA Training, Inc.
VISTA Training, Inc.
721 Cornerstone Crossing
Waterford, WI 53185
(262( 514-2886 or (800) 942-2886
Email: info@vista-training.com
Website: https://www.vista-training.com/
VISTA Training, Inc. is a construction training facility that offers a wide variety of equipment programs for those who are interested in becoming certified for the construction industry. At VISTA, students can enroll in programs that will teach them about backhoe loaders, bucket trucks, farm tractors, aerial work platforms, conveyors, cranes, excavators, forklifts, loaders, haul trucks, motor graders, and more. There is on on-site training available as well as coursework to help students gain an in-depth understanding of the operation and maintenance of these vehicles.
Participants will reap the benefits of on-site training with VISTA, which will help them become advanced equipment operators with a firm understanding of OSHA policies. They will become equipped with techniques and methods that can lower maintenance costs and offer ways to stay aware of safety measures at all times.

Building Wisconsin Together
Building Wisconsin Together
4702 S. Biltmore Lane
Madison, WI 53718
(608) 240-4170
Email: info@buildingwisconsintogether.com
Website: http://www.buildingwisconsintogether.com/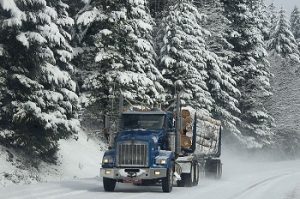 A unique apprenticeship program is available at Building Wisconsin Together, where students can engage in career-building workshops and be trained for skills that will land them solid job positions in the construction industry. The apprenticeship program is open to anybody who is interested in learning how to operate state-of-the-art equipment and see a construction project through from the ground up.
Apprentices will learn to become solid operating engineers, with hands-on experience with haulers, tractors, dozers, excavators, pavers, and more. They will become reliable assets in the construction industry as they learn to work under all conditions and employ the best safety practices at all costs.