There were over 42,800 construction jobs in Idaho in July of 2016 which was a 12.6% rise from July of 2015. This is a good indicator that heavy equipment operator demand is on the rise in the state, mostly because of the rise in construction in general. Boise would make sense as the best city for employment as its $59,077 mean HEO salary is the best in the state. Boise also features more large scale projects such as the $20,000,000 Front Street Hotel construction. That being said, there are plenty of other opportunities to earn a respectable income as a heavy equipment operator in Idaho such as Meridian where the mean salary is $58,261 and Idaho Falls ($56,821).
---
U.S. Department of Labor
U.S. Department of Labor Office of Apprenticeship
1150 N. Curtis Rod, #204
Boise, ID 83706
(208) 321-2971
Email: Kober.william@dol.gov
Website: https://www.dol.gov/apprenticeship/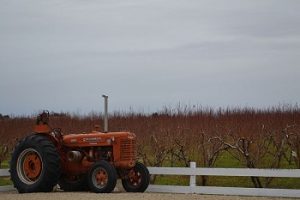 The U.S. Department of Labor offers a Heavy Equipment Operator Training Program for Idaho offenders. These programs are specially marketed towards those who have been referred through the Federal Department of Corrections, with training courses that offer them an opportunity to learn a real trade and become involved with a huge industry. The forklift and heavy equipment operation programs teach adults the vital skills needed to operate and maintain heavy machinery.
Training includes over 15 hours of Caterpillar simulator training, including hands-on experience with such machines as the excavator, front wheel loader, dump truck, tractor, and scraper. The OSHA-approved industry safety card program allows individuals to complete the course on their own time and become certified for advanced career placement.

U.S. Department of Labor
Idaho Department of Labor
317 West Main Street 0
Boise, ID 83735
(208) 332-3570
Website: https://labor.idaho.gov/
In collaboration with the U.S. Department of Labor, the Idaho Department of Labor offers occupational training through the use of WIA funds to contribute to the growing workforce. The eligible WIA training courses include a comprehensive list of heavy equipment operator and engineering courses, which allow adults at any age to get a head start and advance their career in the construction industry.
The heavy equipment operator courses are offered on four levels, with each level emphasizing the skills and safety measures of loaders, dozers, excavators, tractors, forklifts, and more. There are also towing, machine operation, and other heavy equipment training courses offered through these programs.