As a heavy equipment operator in Texas, you will need a driver's license and heavy equipment certification. Some employers prefer operators to a certain number of seat hours and OSHA safety training in the primary heavy equipment being operated. You can earn a certification from a college or university, from the International Union of Operating Engineers, or from heavy equipment operator schools in Texas. The OSHA training is often provided at the same time you receive your heavy equipment. If it is not, you can receive certification from an online training providers like oshacampus.com.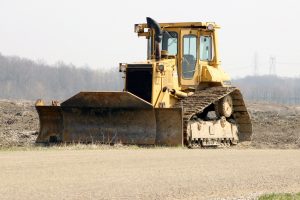 Heavy equipment training by an International Union of Operating Engineers in Texas
Another great option would be to receive training from a operators union. Here you will earn quality training as well as build a network of relationships to support you throughout your career. 
IUOE Local 178
4025 Rufe Snow Drive
Fort Worth, Texas 76180
(817) 284-1191
IUOE Local 450
13315 Hwy 146 S.
Dayton, Texas 77535
(936) 258-5516
IUOE Local 564
2120 North Brazosport Blvd.
Richwood, Texas 77531
(979) 480-0003
IUOE Local 953
151 Pennsylvania Street
Albuquerque, New Mexico 87108-3206
(505) 266-5757
IUOE Local 351
111 East Coolidge Street
Borger, Texas 79007-5425
(806) 274-4501
IUOE Local 340
702 S Madison
Amarillo, Texas 79101
(806) 679-3415
Heavy equipment apprenticeships and public training options in Texas
International Training Services USA
7575 Jefferson Highway
Baton Rouge, LA 70806
(225) 767-0704
Crane Inspection & Certification Bureau
4738 Homestead Rd.
Houston, TX 77028
(281) 823-9724