The operating engineers and construction operator industry has grown significantly in Maine over the recent years. May 2015 saw a 12.7% employment rise, for example, bringing the total number of HEO jobs to 1,620. The mean hourly wage of a Maine heavy equipment operator is upwards of $17.70 per hour, but employment in Portland or Windham can earn $60,000 or more annually.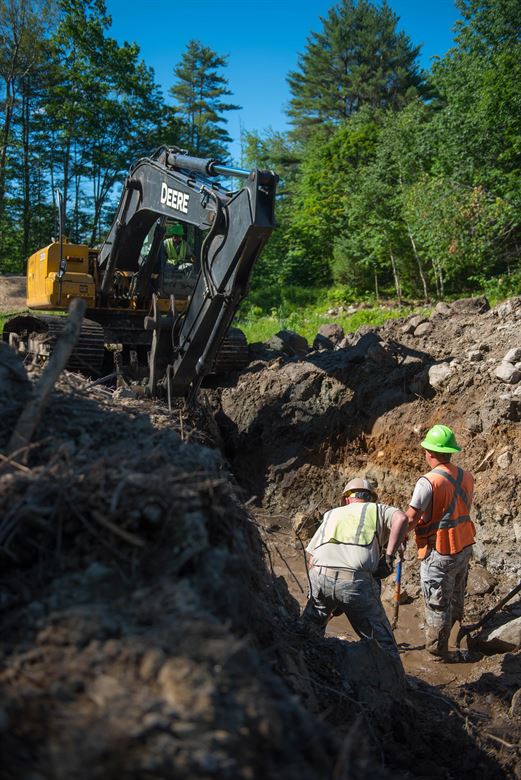 Universities and colleges that offer heavy equipment operator training
Southern Maine Community College
2 Fort Road, South Portland, Maine 04106 207-741-5500
29 Sewall Street, Brunswick, Maine 04011 207-844-2102
There are two campuses of the Southern Maine Community College offering heavy equipment training – South Portland and Brunswick. Training on bulldozers, backhoes, excavators, and graders takes place on both lab simulators as well as an in-the-field lab site. The curriculum is spread out over two full-term semesters that amount to 32 credit hours.
Heavy equipment operator training courses
Caribou Technology Center
308 Sweden St Suite 1 Caribou, ME 04736
207-493-4270
The construction program offered by the Caribou Technology Center deals with large equipment maintenance and operation. The equipment fleet at the Caribou facility includes a backhoe, an excavator, a bulldozer, a skid steer, and a forklift. Other machinery ranges from a Cat loader, Volvo loader, piston bully, dump trucks, and more.Students will learn the operation and maintenance of this equipment through classroom work as well as in-the-seat training. Operating tasks range from plowing snow from roads and parking lots, loading gravel, digging trenches, and hauling materials.